Are you looking for a reliable and affordable Audi service center in Dubai? If so, you have come to the right place. In this blog post, we will tell you why you should choose Meta Mechanics for your Audi maintenance and repair needs.
Audi is a premium brand that offers high-quality performance, comfort, and style. However, like any other car, it also requires regular servicing and occasional repairs to keep it in optimal condition. That's why you need a trusted and experienced Audi repair service in Dubai that can handle any issue with your car.
Fortunately, Meta Mechanics provides expert Audi repair services in Dubai – so you can be sure that your car is always in top condition.
We specialize in providing a comprehensive range of services, from oil changes and brake repairs to radiator replacements and tire rotations. Our team consists of experienced mechanics who are committed to providing the highest quality service, using only the latest tools and techniques.
With our rapid response times, we can quickly diagnose and then fix any problems you may have with your Audi. Whether you live in Dubai or are just visiting, you can be sure that our team is ready to serve all of your Audi repair needs.
Best Audi Service Center – Meta Mechanics
At Meta Mechanics, our certified technicians offer a wide range of services to ensure your car is in top condition. Whether you need basic maintenance services such as oil changes, brake repairs, and tire balancing or more complicated issues like engine repairs and transmission replacements, we have you covered. We also offer a wide range of genuine Audi parts to keep your car running smoothly.
Our friendly staff are always available to answer any questions you may have about your car's maintenance needs. They will provide guidance on how to maintain your Audi for optimum performance and safety. Plus, our specialized diagnostic tools help us accurately diagnose any issues with your vehicle so that we can get them fixed quickly and efficiently.
Benefits of Entrusting Audi Repair to a Reputable Service Provider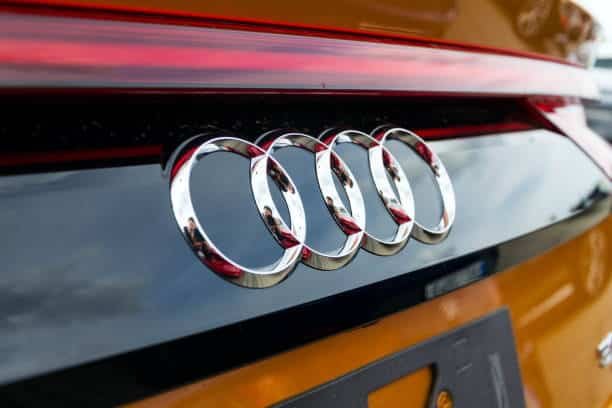 As a car owner, trusting your Audi repair to a reputable service provider like Meta Mechanics can be a great decision. Here are some of the benefits of entrusting your vehicle's maintenance to us:
Ensured Quality: We use only genuine Audi parts and accessories to replace any faulty components. That gives you the peace of mind that all repairs are being performed to manufacturer standards.
Affordable Repairs: We offer competitively priced services that won't break the bank. We also provide free after-service inspections as part of our commitment to giving you value for money.
Expert Technicians: Our team of experienced Audi specialists is highly trained and certified to take on any challenge presented by Mercedes-Benz vehicles. With their knowledge and skills, you can be sure that your vehicle will be serviced with precision and care, every single time.
Importance of High-Quality Spares Used in Audi Maintenance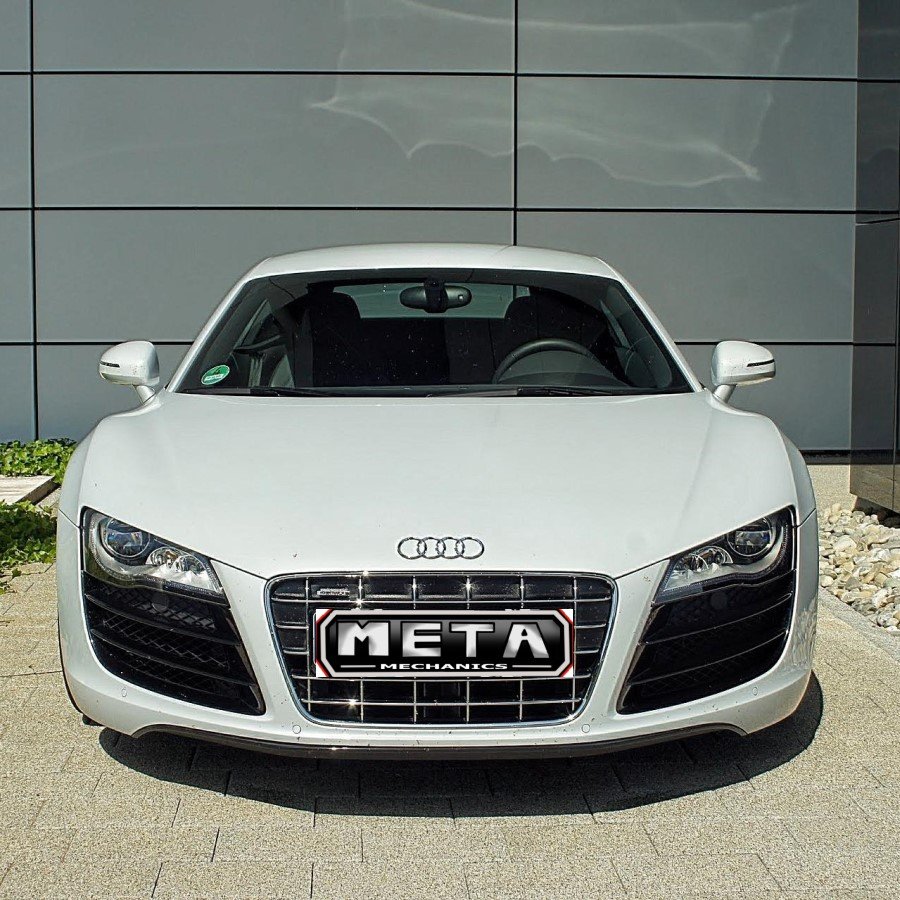 When it comes to repairing your Audi, using high-quality spares and components is essential. That's why Meta Mechanics uses only the best products from leading suppliers, so you can trust that your vehicle's repair and maintenance process is up to standard.
At Meta Mechanics, we take into account things like:
The make and model of the car
The age of the car
The use of advanced technology to diagnose any issues
The use of best practices during maintenance
By taking all these factors into consideration, we can ensure that your Audi will be as good as new after repair. Our certified technicians have years of experience in dealing with Audi vehicles and guarantee a reliable solution for all types of repairs.
You can trust that Meta Mechanics will deliver an honest assessment of your Audi's condition and make sure that any parts or components used in your repair are both high-grade and cost-effective. 
Why Customer Satisfaction is Key in Audi Repair Services
At Meta Mechanics, customer satisfaction is at the heart of our Audi repair services. With a team of experienced technicians, we understand what it takes to truly care for your car and keep it running efficiently and safely. Our commitment to customer satisfaction means that you can count on us for an outstanding repair experience every time.
Here are some of the reasons why customer satisfaction is key to our Audi repair services:
We use only genuine parts and spares when repairing your vehicles, so you can rest assured knowing your vehicle is in the best condition possible after servicing.
Our experienced technicians have extensive knowledge and experience in dealing with Audi repairs, ensuring a timely resolution with precision and accuracy.
We provide a comprehensive service plan tailored to each customer's needs – from minor repairs to major overhauls, there's no job too big or small for us!
We take time to explain the details behind any repair or maintenance work needed, so you'll understand exactly what's going on throughout the process.
We offer competitive pricing options so that you get great value for money without compromising on quality or service.
We go the extra mile by providing a pickup/drop-off service for customers who don't have access to transportation.
At Meta Mechanics, we strive for excellence when it comes to Audi repairs and our commitment to customer satisfaction puts us above all other competitors in Dubai.
Tips and Tricks to Improve Your Car's Performance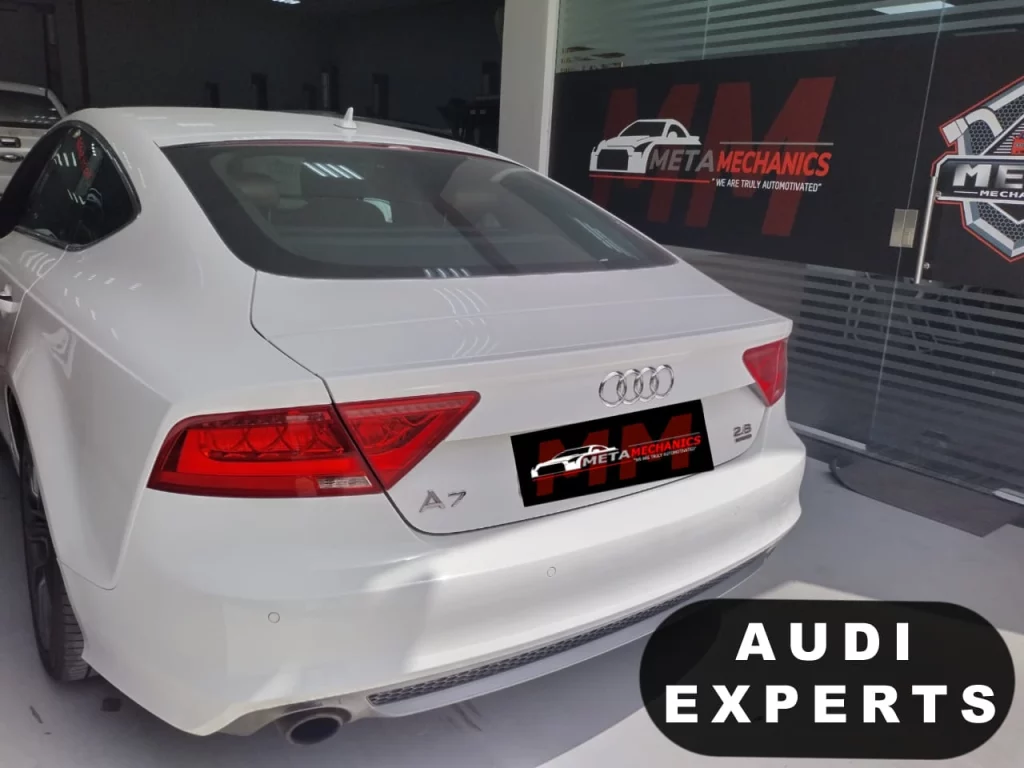 If you're an Audi owner, you know how important it is to keep your vehicle running in top condition. Meta Mechanics is here to help you with that. With our expert Audi repair services in Dubai, we provide the best care for your car and help you get the most performance from it.
Here are some of our tips and tricks to keep your Audi at its best:
Regular Service: Make sure you get regular service for your car, including oil changes and checking the brakes, tires and other parts for wear and tear.
Tune-Ups: A tune-up helps improve engine performance and fuel efficiency. Regular tune-ups can extend the life of your engine and save you money in the long run.
Quality Parts: Using quality parts will ensure that your vehicle runs reliably and performs better over time. Quality parts will also last longer than generic parts, saving you money on replacement costs down the line.
Regular Diagnostics: Having a professional inspect your car regularly can help spot problems early before they turn into bigger issues that can be costly to repair or replace.
Get Help from Professionals: If ever there's a problem with your car, don't hesitate to take it to a professional Audi service center like Meta Mechanics – we have the experience and knowledge necessary to diagnose any issue quickly and provide quality repairs at an affordable price!
Common Problems in Audi Cars and How Meta Mechanics Can Help You Resolve Them
Audi cars are not only stylish, but they are also highly reliable. However, like all cars, they can still suffer from common problems that require repair and maintenance. Meta Mechanics is the best Audi service center in the region which specializes in diagnosing and repairing a variety of issues on Audi cars, including but not limited to:
Oil Leaks: Oil leaks from the engine will cause a decrease in performance, making it difficult to drive the car. Our technicians can assess the source of the leak and fix it for you quickly and efficiently.
Brake Fluid Leaks: If you notice a decrease in brake performance over time and your brake light is on, chances are you have a brake fluid leakage issue that requires immediate attention. Meta Mechanics Dubai has experienced technicians who can fix this type of problem and make sure your brakes work properly again.
Coolant Issues: Coolant is responsible for maintaining the proper temperature of your engine and preventing it from overheating. If you notice an increase in temperature or a decrease in power output after driving for an extended period of time, it might be time to get your coolant checked by our experts at Meta Mechanics Dubai.
From minor repairs to major ones, our team is always available to help give your Audi car the best repairs possible so you can keep enjoying its performance for many years to come.
Conclusion
Don't settle for anything less than the best when it comes to your Audi. Choose our Audi service center in Dubai and enjoy the peace of mind that comes with knowing that your car is in good hands. 
Whether you need a routine oil change, a car brake pad replacement, a transmission repair, or any other Audi repair service in Dubai, you can count on us to get the job done right.
We are open seven days a week, from 8 a.m. to 6 p.m., and we accept all major credit cards and cash payments. To book an appointment, you can call us at +971 56 997 0017 or visit our online booking page.