Suspension Repair in Dubai
Are you looking for a Car Suspension Repair in Dubai? You just landed at the right place. Meta Mechanics offers the best Auto Suspension Repair in Dubai at affordable prices.
Looking For Auto Suspension Repair in Dubai? Glad you found us!
Car collisions happen; even minor ones mainly damage your car's suspension. Please keep the car suspension in shape for a flawless, smooth, and extraordinary drive performance. Well, your high-end vehicle might require car suspension repair in Dubai, and you are lucky you found Meta Mechanics!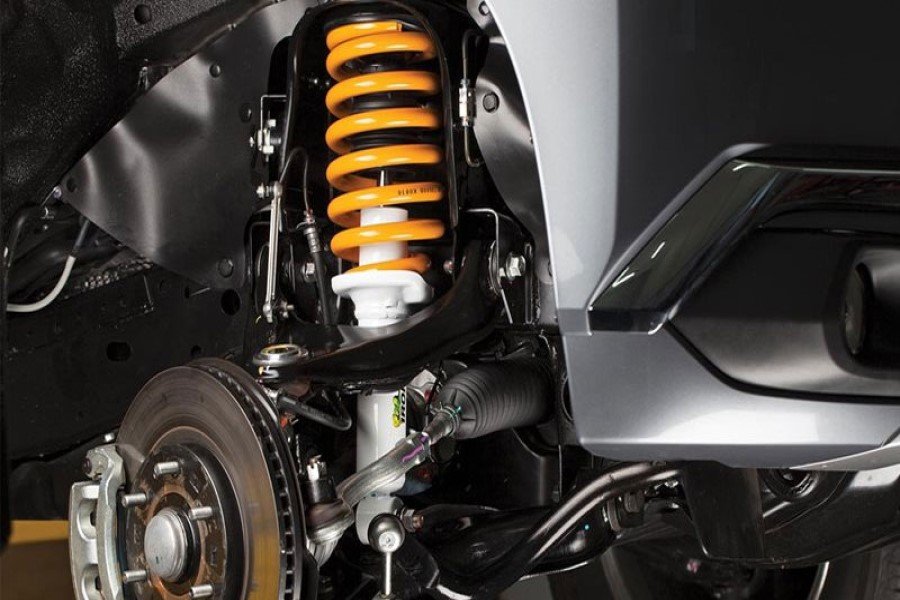 Suspension Repair Services at Meta Mechanics in Dubai
Do you know your car is useless if you cannot control it? And where the control comes from? It comes from the suspension. If the car suspension is not in satisfactory condition, you won't be capable of controlling your car, especially when turning and stopping. The suspension's primary role is to increase the friction between the surface of the road and the tires. It also assures passengers' comfort and safety. So, keeping the car suspension in a suitable condition is crucial.
If you hear noise while driving, your car's suspension is down, or you feel a rough ride, you ought to check your car's suspension at Meta Mechanics.
LEADING EXPERTS IN DUBAI
The different parts of the suspension that needs proper care are:
Shock and struts
Coil springs
Leaf springs
Air suspension
Control arms
Alignment kits
Suspension bushing
The steering rack and pinion, and many more.
It is of the utmost importance to keep all the suspension components in satisfactory condition to ensure their soft working.
When do you know that the suspension needs repairs?
The car rides bumpy.
You observe the drift and pull when you turn your vehicle.
When you press the brakes, your vehicle slips forward and takes downward-nose dive.
When the tire tracks are rough, and the balding spots appear.
Shocks and struts look slippery or oily.
Your car has become bouncy.
If you notice any of the symptoms mentioned above in your car, it's time to get your car repaired.
Why Choose Meta Mechanics?
Qualified Specialists Technicians
All Service Under One Roof
*Free Pickup & Free Inspection
*Free pick up within Dubai is contingent upon where the customer avails services from us, in case no services are sought, a minimum of 300 AED will be charged for pick up/ delivery and inspection service, depending on the location within Dubai.