Best Workshop for Car AC Repair and Service in Dubai
Living in Dubai could sometimes be challenging because of climate harshness and the Temperature soaring up to 50 degrees. It is crucial to have a fully functional car air conditioner system. The system requires maintenance from time to time to continue functioning well. A good climate is required if you like to enjoy a relaxing ride in your car. Thus get your car AC serviced regularly.
Either your AC button is not working, your Car AC condenser is malfunctioning, your car AC smells while turning on, your car AC is not cooling while driving, not cooling on idle, AC climate control is not working, or peeking for any other car AC Service in Dubai, it is time to meet our car AC specialists at Meta Mechanics.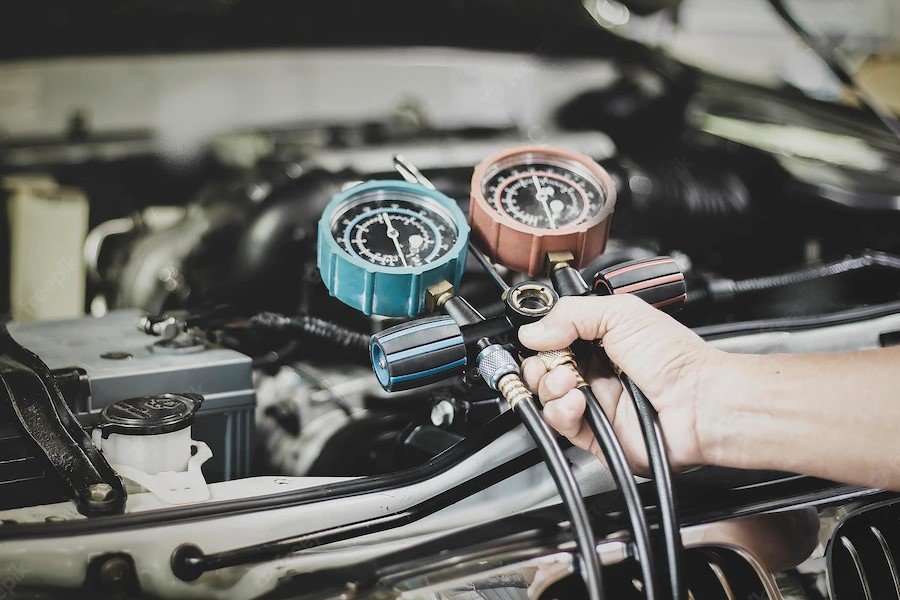 Car AC Visual Inspection

AC Compressor Check/Repair

Car AC System Flushing

AC High-Pressure Hose Leak

Car AC Gas Top Ups

AC Low-Pressure Hose Leak

Car AC Dryer

Car AC Filters
AC System Pipes and More

Replacement of Car AC Filter

Car AC Function Test

Car AC Evaporator Leak

Car AC Leak Test & Leak Fix

Climate Control AC Not Working

Car AC Gas Refill

Car AC Performance Test
Why Choose Meta Mechanics?
Qualified Specialists Technicians
All Service Under One Roof
*Free Pickup & Free Inspection
*Free pick up within Dubai is contingent upon where the customer avails services from us, in case no services are sought, a minimum of 300 AED will be charged for pick up/ delivery and inspection service, depending on the location within Dubai.