When it comes to entrusting your Jeep repair in Dubai there are several compelling reasons why Meta Mechanics stands out as the preferred choice:
Leading Dealers Alternative Car Repair and Service Center
As a renowned independent car repair and service center, Meta Mechanics has earned a stellar reputation for its unwavering commitment to customer satisfaction. Our extensive experience and expertise make us a trusted name in the automotive industry.
Specialization in Jeep Repair
Our exclusive focus on Jeep vehicles sets us apart from the rest. We possess in-depth knowledge of Jeep models and their intricate systems, allowing us to diagnose and repair issues with precision and efficiency. From the iconic Wrangler to the luxurious Grand Cherokee, we have the expertise to handle all Jeep models.
Genuine Jeep Parts
At Meta Mechanics, we understand the importance of using authentic parts for your Jeep. We source our components directly from trusted suppliers, ensuring that every replacement part installed in your vehicle is of the highest quality. This not only guarantees optimal performance but also enhances the longevity of your Jeep.
Highly Trained and Experienced Mechanics
Our team of mechanics comprises skilled professionals who undergo rigorous training and possess extensive experience in the field. Equipped with up-to-date knowledge of Jeep technology and repair techniques, our mechanics are capable of diagnosing and rectifying any issue your Jeep may encounter.
Wide Range of Warranty Options
We understand that peace of mind is paramount when it comes to vehicle repairs. To provide our customers with an added layer of assurance, we offer a diverse range of warranty options. These warranties cover various repairs and services, ensuring that you are protected against unforeseen expenses.
Comprehensive Jeep Repair Services at Meta Mechanics
At Meta Mechanics, we offer an extensive array of services specifically tailored to meet the unique requirements of your Jeep. Whether you need routine maintenance or intricate repairs, our dedicated team is equipped to handle all your needs.
Here are some of the services we provide:
AC Repair
Our comprehensive AC repair service encompasses thorough diagnosis, repair, and replacement of AC components. Whether your Jeep's air conditioning system requires recharging, leak repair, or compressor replacement, we have you covered.
Air Bag Repair
We specialize in repairing and replacing airbags and other safety components. Our meticulous approach ensures that your Jeep's safety features are restored to their original condition, providing optimal protection for you and your passengers.
Axle & Drive Shaft Repair
Should you encounter issues with your Jeep's axles or drive shafts, our skilled mechanics are proficient in their repair and replacement. With meticulous attention to detail, we ensure that your Jeep's drivetrain operates smoothly and efficiently.
Battery Service
Our battery services encompass a wide range of solutions, including battery testing, replacement, and installation. We provide high-quality batteries suitable for your Jeep's specific requirements, ensuring reliable performance.
Body Shop
Our full-service body shop is equipped to handle any damage inflicted upon your Jeep. From minor dents and scratches to extensive collision repairs, our skilled technicians utilize cutting-edge equipment and techniques to restore your Jeep to its pristine condition.
Brake Repair
As braking is an essential aspect of vehicle safety, we offer comprehensive brake repair services for all types of brakes, including disc brakes, drum brakes, and anti-lock braking systems (ABS). Our meticulous approach ensures that your Jeep's braking system operates flawlessly.
Camera Radar Calibration
With the increasing integration of advanced safety systems in modern Jeeps, camera radar calibration is of utmost importance. Our specialized technicians possess the expertise to calibrate the cameras and radar systems in your Jeep, ensuring their accurate functionality.
Comfort System Repair
We understand the significance of a comfortable driving experience. Whether your Jeep's air conditioning, heating, or ventilation system requires repair or replacement, our team is proficient in resolving any comfort system issues.
Engine Repair
Should your Jeep's engine encounter any malfunctions, our mechanics are adept at diagnosing and repairing engine-related issues. From minor repairs to complete engine replacements, we ensure that your Jeep's powertrain performs optimally.
Gearbox & Transmission Repair
Our expertise extends to repairing and replacing gearboxes and transmissions in Jeeps. With meticulous attention to detail, we ensure that your Jeep's transmission system operates smoothly and efficiently.
General Maintenance
Regular maintenance is crucial for the longevity and performance of your Jeep. At Meta Mechanics, we offer a wide range of general maintenance services, including oil changes, tire rotations, brake inspections, and fluid checks, among others. Our meticulous approach ensures that your Jeep remains in optimal condition.
Software Repair & Programming
With modern Jeeps relying heavily on advanced software systems, we possess the expertise to diagnose and repair software-related issues. Our skilled technicians are proficient in programming and updating Jeep software, ensuring seamless operation.
Steering Repair
The steering system is vital for the safe and responsive handling of your Jeep. Our team is equipped to repair and replace steering components, ensuring that your Jeep's steering remains precise and reliable.
Suspension Repair
If your Jeep's suspension system requires repair or replacement, our skilled mechanics possess the knowledge and expertise to address these issues. We ensure that your Jeep delivers a smooth and comfortable ride, even in the harshest terrains.
Your Premier Destination for Jeep Repair in Dubai
Meta Mechanics is an esteemed and reputable independent car repair and service center located in the vibrant city of Dubai. With a steadfast commitment to excellence, we have established ourselves as industry leaders in providing top-notch Jeep repair services.
Specializing in Jeep vehicles, our comprehensive range of services caters to all your repair and maintenance needs. With a team of highly trained and experienced mechanics, state-of-the-art facilities, and a dedication to using only genuine Jeep parts, we ensure that your beloved vehicle receives the utmost care and attention it deserves.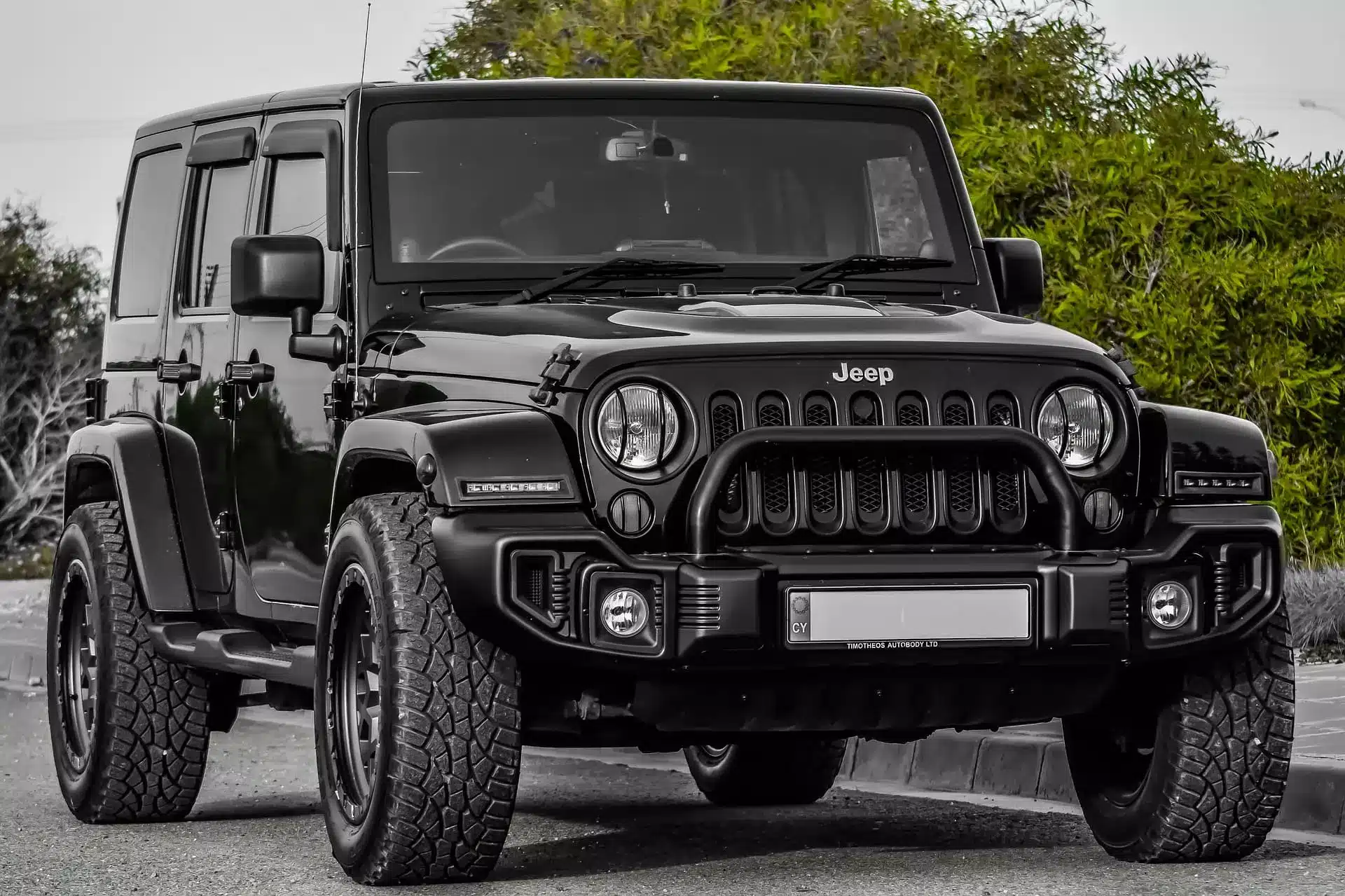 Best Jeep Repair & Service Dubai at Meta Mechanics
Why Choose Meta Mechanics for Your Jeep Repair in Dubai?

At Meta Mechanics, our utmost priority is providing exceptional service to our valued customers. We believe in forging long-lasting relationships built on trust, transparency, and integrity.
From the moment you contact us to schedule your Jeep repair, our friendly and knowledgeable staff will assist you every step of the way. We take the time to listen to your concerns, thoroughly inspect your Jeep, and provide you with honest recommendations and cost-effective solutions.
Furthermore, our commitment to quality extends beyond the repair itself. We meticulously adhere to industry standards and best practices, ensuring that each repair is carried out with precision and attention to detail.
With our state-of-the-art facilities, cutting-edge diagnostic equipment, and genuine Jeep parts, we are fully equipped to handle any repair or maintenance task efficiently.
If your Jeep is in need of repair or maintenance, we encourage you to get in touch with us today. Our dedicated team at Meta Mechanics is eagerly waiting to assist you and provide the exceptional service you deserve.
You can reach us by phone or email, and our friendly staff will be more than happy to schedule your Jeep repair at your convenience.
Trust Meta Mechanics, your premier destination for Jeep repair in Dubai, and experience the pinnacle of automotive service excellence.
Contact Us