Are you looking for the best and most reliable
Ford
repair & service in Dubai? You have come to the right place. Our Ford specialists will work through each process step seamlessly and smoothly. We cover everything from general Ford repair and complete inspections to bodywork, engine repair, and modifications.
With many years of experience in maintaining and repairing Ford vehicles in Dubai, we understand precisely how your Ford runs and the challenges it faces in the hot & humid UAE conditions. We know Ford owners regularly face problems like a heavy oil leak, coolant leak, radiator leak, and noise from behind.
Ford & Meta Mechanics
We provide Ford repair & service for all Ford models.
Whether you have a ford expedition or any other luxurious Ford model and looking for ford repair & service in Dubai, we have experienced staff and state-of-the-art tools to provide a dealer alternative Ford repair & associated service in Dubai. We provide Ford Bronco repair, Ford Ecosport repair, Ford Edge repair, Ford escape repair, Ford Explorer repair, Ford-150 raptor repair, and Ford Flex repair.
Therefore if you are searching for the best Ford workshop/ garage in Dubai, for Ford repair or service in Dubai, then call Meta Mechanics for free Ford pickup and free inspection anywhere in Dubai.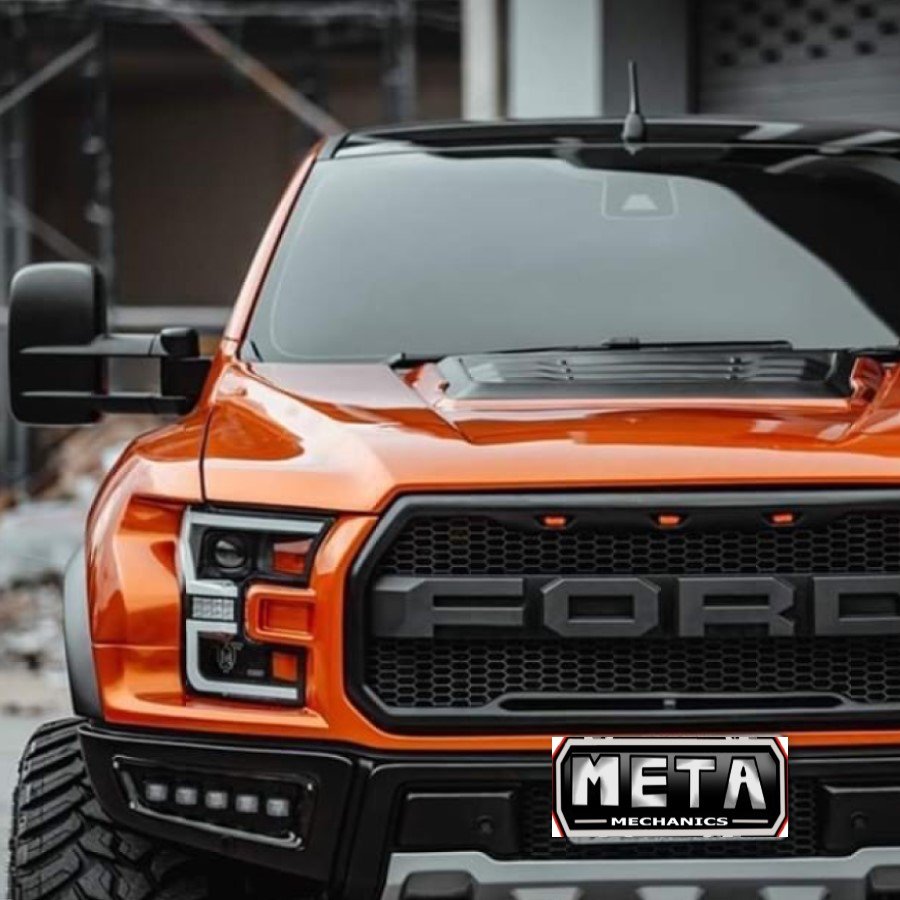 A range of services for your Ford to ensure client satisfaction and Car's High Performance
Contact Us