Best Place for Battery Repair Service in Dubai
Meta Mechanics offers the best Car Battery Services in Dubai at affordable prices.
At Meta Mechanics, our expert technicians help you to take care of all Battery needs for your car. Meta Mechanics has all the repairing and diagnostic tools to perform the Battery service at our workshop.
Most of the time, drivers forget to inspect their car's Battery at regular intervals; regular battery maintenance helps you for the smooth functioning of your vehicle. Our battery service experts will check your Car Battery and submit a comprehensive report about its condition. In Meta Mechanics, computerized testing gives us a detailed report about individual cells and batteries.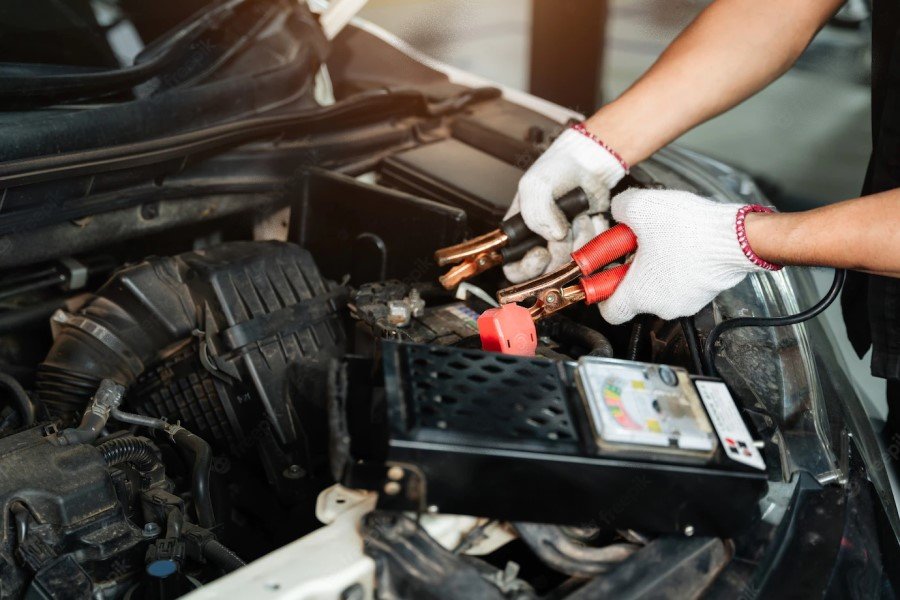 Computerized battery test
Replacement of a new battery
Existing battery disposal
Testing of Battery Cable
Removing corrosion from the battery-cable terminals
Comprehensive Battery and Electrical System Check
Why Choose Meta Mechanics?
Qualified Specialists Technicians
All Service Under One Roof
*Free Pickup & Free Inspection
*Free pick up within Dubai is contingent upon where the customer avails services from us, in case no services are sought, a minimum of 300 AED will be charged for pick up/ delivery and inspection service, depending on the location within Dubai.