Best Place for Car Engine Repair Service in Dubai
The engine management system is an essential part of your car. It consists of various mechanical and electrical components, including sensors, relays, Engine Control Unit (ECU), and actuators, which sync the Engine management system with its vigorous data parameters.
All these details govern the various functions of the engine and, therefore, must be kept in the most suitable condition. Meta Mechanics excels in this service as our specialized team of technicians ensures the engine is functioning correctly.
Most Common Engine Errors
Inspection engine light comes on- the check engine light generally illustrates your car's dashboard when something is not good with the sensors and circuits.
Engine stalling or misfiring- engine starts bearing erratically when ECU starts failing. The engine might start stalling or misfiring, which may be a come-and-go symptom that may not occur regularly.
Problems in the implementation of the engine- if the ECU has some issues, it may influence the timing and fuel system of the engine. This can impact the engine's performance, fuel efficiency, power, and acceleration might fall.
Car not starting- if your car is not starting or has a problem starting, this might be due to a failing ECU.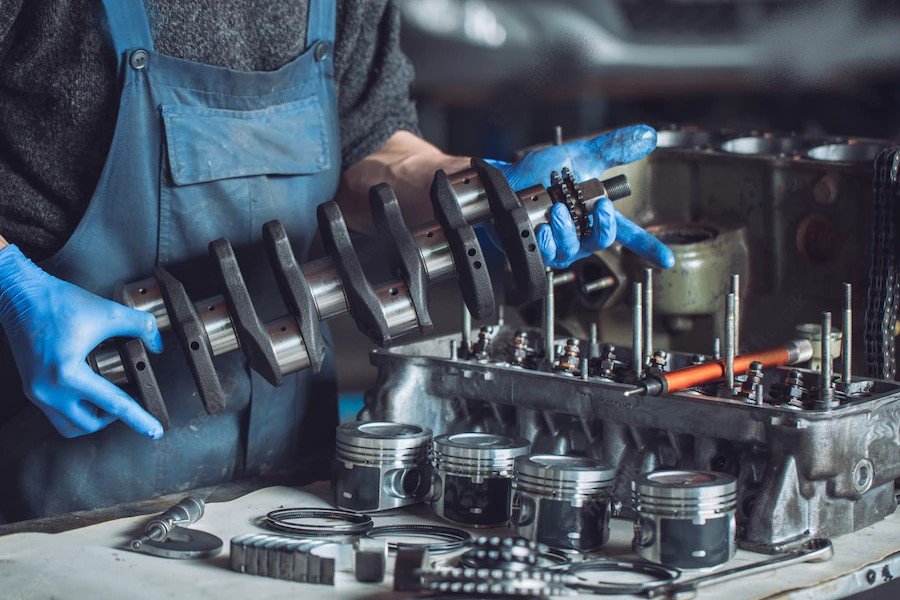 Engine Repair Services at Meta Mechanics in Dubai
Check Engine Light Diagnostics
Overheating Repair
Engine Head Gaskets Repair
Engine Is Vibrating
Oil Leakage Repair
Coolant Leakage Repair
Engine Oil & Water Mix Repair
Misfire In Engine Repair
Engine Making Smoke Repair
Engine Valve Damage
Oil Pump Issue
Engine Running in Limp Mood
Management Lights On
Engine Rattling
Turbo Charges Repair
Diesel Particulate Filters
Turbo Injectors Repair
Diesel & Petrol Engines Repair
Engine Timing Chain
Cambelts & Timing Belts Service
Engine Camshaft Belt Issues
Repair/Full Reprograming
Fuel Pump Issue
Why Choose Meta Mechanics?
Qualified Specialists Technicians
All Service Under One Roof
*Free Pickup & Free Inspection
*Free pick up within Dubai is contingent upon where the customer avails services from us, in case no services are sought, a minimum of 300 AED will be charged for pick up/ delivery and inspection service, depending on the location within Dubai.